BACS does it again, adding nearly 100 permanent supportive housing units in Alameda County for unhoused neighbors
In Oakland and Berkeley, 89 neighbors – currently living on the street or in emergency housing – will soon have permanent, private, and dignified housing thanks to two Homekey awards for BACS projects: Golden Bear Homes and Piedmont Place.
"Today, right now, you have neighbors on the street. Community members who are not different, they are just not housed. And thanks to this historic investment, there will be 89 fewer neighbors who are outdoors instead of indoors," said Jamie Almanza, MBA, BACS CEO. "The BACS magic is blended housing and supportive services, rooted in expertise built across 70 years of doing whatever it takes to solve seemingly impossible problems."
Golden Bear Homes is located in the vibrant and well-connected West Berkeley neighborhood, a short distance to the North Berkeley BART Station, downtown Berkeley, University of California at Berkeley and many neighborhood amenities, services and employment opportunities.
Piedmont Place is located between the Piedmont Avenue and Uptown neighborhoods of Oakland, a short distance from Grand Lake, Kaiser Permanente Oakland, and the MacArthur BART station, as well as BACS' Towne House Wellness & Housing Hub on Oakland Ave and our headquarters on 40th Street.
This is the result of community advocates making their voices heard at neighborhood gatherings and city council meetings; of individual neighbors signing up to donate and volunteer before the sites even open; of Governor Newsom's leadership in creating and funding the Homekey initiative; of California taxpayers for making such bold initiatives possible; and of local Oakland and Berkeley leadership for making this dream come true. See the full story and property/program details here. 
Home in a Basket
Think global, act local! Thanks to Turner Construction Company, 17 people getting out of homelessness are going to get beautiful welcome baskets when they move into their new homes.
Employees from Turner Construction collected household items during the month of May and donated 17 complete Home in a Baskets! A "Home in a Basket" is and starter kit for individuals who are moving into housing. They are a great way to get involved, teach kids about volunteering and community, and make a direct difference.
If you would like to learn more about our home in a basket program, please visit our website at https://www.bayareacs.org/ways-to-give/ , Thank you again to the staff at Turner Construction Company.
Success Story
Jacqueline, a Napa Valley native, has fond memories of gardening with her mother and being part of a loving home. As she got older, she always wanted a garden of her own. She says that having a garden has many benefits including staying in shape from all the digging and planting that is done. Her love of gardening extended to a love of food, and she worked for many years as a chef.
During the pandemic, her health issues (including a heart condition) had Jacqueline as high-risk, so she could not continue working. As the pandemic dragged on, she went through her savings and lost her housing. Fortunately, she connected with a BACS case manager when she found temporary housing at the Days Inn. The case manager helped her move into one of the BACS Supported Independent Living (SIL) homes, where she currently resides growing and keeping the beautiful garden.
When Jacqueline moved into the SIL she was excited that she would have a backyard large enough to grow various plants and herbs for her to enjoy. She mentioned that the birds have even helped grow some plants from the seeds they drop. Her garden has become a sanctuary for birds, butterflies, bees, and other wildlife.
Jacqueline said that sometimes there is so much chaos going on that she steps out into her garden. She starts feeling calm and she even creates art with her green thumb. She finds peace in her garden. Jacqueline said that her next project would be planting squash and other vegetables that she can use to cook.
Housing Resource Center Grand Opening in Berkeley
BACS is excited to announce the expansion of our North County Housing Resource Center (NC-HRC) in Berkeley. BACS' NC-HRC coordinates all county resources to connect high-needs individuals with housing.
Our goal is to end homelessness, permanently, in our community. Our site has access to housing education, individual housing counseling, legal workshops, and other resources in collaboration with the county in an effort to help individuals who need housing support.
Please stop by our newly expanded office or give our information to anybody in the area who needs help! We are located at 2809 Telegraph Avenue, Suite 202, Berkeley, CA 94705. Open Monday to Friday, 9 a.m. to 5 p.m.
New Board Member Joins BACS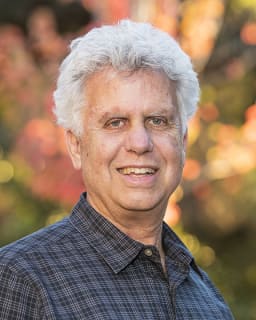 BACS is excited to welcome Scott Verges as the newest director on our Board of Directors!
Scott Verges is the Executive Vice President and General Counsel of TMG Partners, a San Francisco based real estate development company. Scott has been a California real estate lawyer and developer for the past 42 years. Scott earned his JD at the University of California, Berkeley's BoaIt Hall, where he was one of the editors of the California Law Review. Scott is proud to bring this real estate, housing, and legal expertise to help unhoused and precariously housed BACS community members.
Scott is a former adjunct professor of Real Estate and Business Law in the MBA program at Mills College and the former Vice-Chair of the Alameda County Health Foundation. Scott has published two books (University of California Press) and numerous articles on a variety of real estate and finance subjects, including real estate finance and real estate acquisitions. He is a member of many real estate associations and the former editor of the California Real Property Journal. Scott's interests include fishing, hiking, and film (he has produced 6 award winning films on a variety of subjects). Scott brings a strong community connection to this role. Welcome, Scott!