First Graduate of Thunder Road under BACS Leadership!
Jeremiah is a musician, and one day will hit it big. He is making music and is our first Thunder Road graduate under BACS new management of the program!
Jeremiah graduated high school while at Thunder Road, got a job, and used the program to propel him forward! Jeremiah invited both Jamie Almanza, CEO, and Benjamin Blake, COO to his graduation. If you know of a recording artist or producer interested in meeting with Jeremiah, please email us!
Staff Appreciation BBQ
BACS celebrates our wonderful staff members each year at our Annual Staff Appreciation BBQ! This year, we celebrated the 180+ staff, and their friends, family members, and pets who help lift them up and make BACS special. Our team celebrated each other and the hard work each person has done over the last year. Shout out to Rueb's Qin BBQ for providing the awesome food – an awesome BBQ catering company started by former BACS staff member Rueben!
BACS is fortunate to have an incredible, talented, and dedicated staff. Thank you to everyone who came!
Birthday Fundraiser for BACS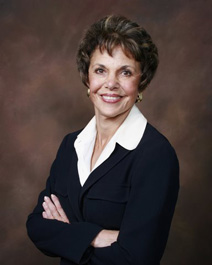 Rena Rickles, Immediate Past Chair on the BACS Board of Directors, hosted a birthday fundraiser for BACS on Facebook. BACS is so grateful to the 20 people donated, who collectively raised more than $1,000 for our Housing Fast Support Network! Happy birthday, Rena, and thank you for generously using your birthday to benefit the community.
If you want to set up a birthday fundraiser, Facebook makes it super easy. Get started here!
Program Anniversaries
BACS is celebrating the anniversaries of two of our programs: IPS Supported Employment (2013) and OPC (2011).
OPC provides outreach, housing and financial support, mental health and care management, substance use, and primary care to individuals who are homeless and have mental health issues.
IPS provides job placement services to help individuals with complex needs find competitive, satisfying, and sustainable employment to uplift them from poverty.
Congratulations to both of these programs for their collective 13 years of making a difference in our community!
Employee of the Month
Jose Barrera, from the Oakland Project Connect program, won BACS' Whatever It Takes Award this month! Jose says, "It took me a while to understand the motto: "Whatever it takes" until my manager pointed out that I was already doing it. Everyday services and client face-to-face contact made the difference. BACS does what other agencies and organizations do not do consistently, treat clients with dignity and recognize their potential at whatever stage they bring."
Join Our Cause
Do you want to join BACS in our mission to uplift under-served individuals and their families by doing whatever it takes?
Donate
Donate to BACS online by clicking here, or via mail to 629 Oakland Ave, Oakland, CA 94612. Make an ongoing impact by donating monthly!
Currently the Jonathan Logan Family Foundation is matching all new gifts up to $50,000! This funding will go to end homelessness in the Bay Area.
Do you work for Cisco? You can donate to BACS, and the Cisco Matching Gifts program will match your gift!
Work Here
BACS services are always expanding, and we are currently recruiting! Check out our job opportunities. Learn more on our website or by calling 510.613.0330.