BACS launches new website!
BACS is delighted to announce the official launch of our new website.
Visit bayareacs.org for a fresh new look and user-friendly navigation, new features, and all the latest information about our crucial community services.
Learn more about how Bay Area Community Services is providing Housing Solutions to the homeless crisis, helping elders in Aging with Independence, and Modernizing Mental Health for individuals of all ages.
Happy Anniversary to Woodroe!
BACS is pleased to celebrate the 20 year anniversary of Woodroe Place as a Crisis Residential Program.
BACS opened Woodroe Place in 1996 to fill a crucial need in the community: a place to provide short-term residential services for individuals in active psychiatric distress who need support to cope and heal.
Woodroe Place is a place of refuge, and has made a difference for hundreds of people over the last 20 years. Learn more about our Crisis Residential Programs here.
Thank you to everyone who makes Woodroe Place special!
African American History Month
February is African American History Month and BACS celebrates our community and African American communities everywhere.
We honor the individuals, views, and ideas working to achieve greater racial and ethnic equality. In celebrating African American History Month, we feel it is critical to acknowledge problems that still exist.
In BACS' homeless programs, over 80% of the population is African American, demonstrating there is still a major disparity in our nation when it comes to poverty, access to healthcare, housing, education, and more.
Executive Director Jamie Almanza says, "We need to do more — much, much more until the numbers of homeless are representative of the demographics of the general population, and ultimately eradicated entirely." A foundational belief of our agency is to not accept homelessness as an inevitability, and to work to the ultimate betterment of our community.
Danielle Clark, BACS Peer Specialist, Speaks in Sacramento
Danielle Clark, Peer Specialist for BACS, spoke at the Commissioner's meeting in Sacramento. Danielle was invited to speak about the barriers Transition-Aged Youth (TAY) experience when trying to actually access services that are theoretically "available" to them.I n her speech, she advocated for service providers to bring their programs to under-served communities, and spoke about how hiring more peers could decrease mental health disparities in communities of color or LGBT communities.
Danielle is passionate and knowledgeable about this topic, because she is a direct representation of the communities that certain providers refuse to serve. She says, "I have been doing this work for 5 years, and my passion lies within the TAY community and making sure that they receive and have access to the care they rightfully deserve."
BACS is honored to have Danielle on our team, as she is a crucial part to our deep understanding of the communities we serve. Thank you, Danielle, for bringing your knowledge to BACS and to the community.
St. Andrews Tabling
St. Andrews Connect hosted a resource fair this month to provide services to the homeless living at St. Andrews Park. BACS' 
Housing Fast Support Network
was able to secure 6 homeless people a bed in our program today. The Housing Fast Support Network provides interim housing and rehabilitation while helping participants locate permanent homes. St. Andrews Connect and the City of Oakland thanked us for our "whatever it takes" approach today, and going out to assist those feeling ashamed to come inside the fair.
 Employee of the Month
Brandy Terry, Peer Specialist, personifies the ideal employee at Bay Area Community Services. She is motivated, interested, smart, self-directed, and willing to help anybody who needs it. She is very positive, and always looks for a solution instead of a problem.
Brandy is a new employee, who has taken on many responsibilities without question. Brandy is pursuing further education in pursuit of future growth opportunities and to have a long career within the BACS family for years to come. She has the energy, the creativity, and the personality to make BACS a better place for everybody. It is a pleasure to have her as part of our agency, and we look forward to her accomplishments at BACS for a long time!
Additions to Leadership Team
Aimee Armata has joined Bay Area Community Services as our new Chief Program Officer. Benjamin Blake, who made a deep impact at BACS during his time as Chief Program Officer, has made a professional career change to BACS' Chief Clinical Strategy Officer.
Aimee has worked in community mental health, housing, harm reduction, acute crisis and advocacy service settings in the Bay Area  for over 15 years. Aimee situates clinical work as social justice intervention and prioritizes community-led, culturally responsive practices that specially address mental health, health, access and resource related cultural disparity and socially sanctioned disparities. Aimee is an advocate for youth and communities that have persistently under and inappropriately served and has worked to integrate recovery services into non-traditional mental health settings where folks are more likely to already be connected through the transformational power of choice, values and relationships.
Welcome, Aimee, and congratulations Benjamin!
Aimee Armata Speaks on Homelessness Panel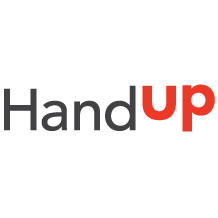 Aimee Armata, Chief Program Officer at Bay Area Community Services, joined several other nationwide experts on a Family and Youth Homelessness panel in February.
HandUp.org hosted this event to bring attention to one of the biggest challenges facing our communities. BACS was honored by the opportunity to send Aimee as our representative to speak about such a crucial issue.
Join Our Cause
Do you want to join BACS in our mission to uplift under-served individuals and their families by doing whatever it takes? The community has asked us to provide more services than ever, based on need. In 2016, help us make this possible!
Donate
Donate to BACS online by clicking here, or via mail to 629 Oakland Ave, Oakland, CA 94612.
Or, donate gently used blankets, canned goods, and other items to our housing  programs. Email us to learn more.
Work Here
BACS services are always expanding, and we are currently recruiting! Check out our job opportunities.
Learn more on our website or by calling 510.613.0330.