Project Reclamation Update
Project Reclamation is preserving the Oakland community by reclaiming neighborhoods for community benefit! We met our goal and finished purchasing the properties in Oakland neighborhoods, creating more units of housing to end homelessness.
BACS' Project Reclamation is part of Governor Newsom's Project Homekey initiative to purchase and rehabilitate buildings and turn them in to housing for people experiencing homelessness. We asked for funding to expand our Co-Living model founded in 1973, and thanks to the City of Oakland and local advocates who made their voices heard, BACS has been able to move people directly from the street or temporary Roomkey homes into permanent housing.
Property Manager Terrell Hegler gave a virtual tour of two Project Reclamation homes in December.
Ruth Bader Ginsberg House
Beyond the Project Reclamation homes in Oakland, BACS is excited to announce our first ever housing co-op site in Contra Costa County! Thanks to partnership from the Menorah Park Community Impact Fund, BACS was able to purchase this beautiful home in Richmond.
We began our search for the perfect home just days after Supreme Court Justice Ginsberg passed away in 2020, and are honoring her legacy and commitment to equality and justice by naming this the Ruth Bader Ginsberg House.
The "RBG House" will be a permanent home for 5 people who would otherwise be homeless due to behavioral health challenges or other complex needs, including people re-entering the community from prison/jail.
Expanding Protections Against Homelessness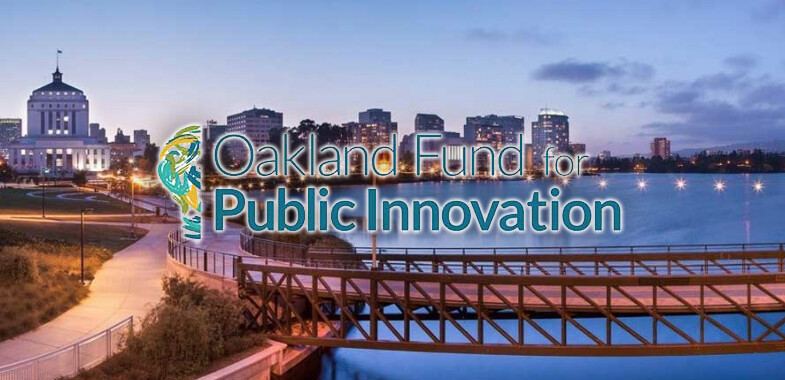 In partnership with the Oakland Fund for Public Innovation, BACS is expanding homelessness prevention assistance to Oaklanders at risk of displacement. BACS is piloting a "shallow subsidy" program in Oakland, providing ongoing rental support at a lower level of assistance compared to expensive long-term or "lifetime" subsidies, to target under-served and economically disadvantaged Oaklanders.
This work is growing out of our experience as a founding member of Keep Oakland Housed. In March of 2020, BACS began focusing on people without leases but who were not yet experiencing street homelessness – couch surfing, living in their cars, etc. – BACS has been able to house and re-house 138 households to date – many of whom would otherwise go on to longer-term homelessness, with exponentially increasing barriers the longer they remained unhoused. As part of this shallow subsidy pilot, BACS expects to serve 500 families over 18 months.
UCSF Benioff Homelessness and Housing Initiative is partnering on this initiative to perform a first-of-its kind longitudinal evaluation of the shallow subsidy pilot.
Crisis Navigation in Sacramento County
Even in communities with plenty of resources, the mental health system can be really hard to access and understand – especially if you are experiencing a crisis. BACS is so excited to announce that we have been invited to partner with Sacramento County to make that easier and strengthen the local safety net.
BACS will provide community-based mental health support from "peer" staff with lived experience, individualized support in navigating the system of care, and link clients with care that matches their unique needs. BACS is expecting to help more than 3,300 people each year in Sacramento County alone.
This is very exciting for our team as well, because 16% of staff live in and commute from Sacramento to our Solano County and Alameda County programs. This is a wonderful opportunity to have some of our experts work closer to home, and help bring the neighborhood-oriented "whatever it takes" BACS philosophy to Sacramento.
Welcoming New Board Member
Please join us in welcoming Armando Pastran Jr., J.D., to the BACS Board of Directors. Mr. Pastran is a Deputy District Attorney in Alameda County. Mr. Pastran is extremely committed to improving behavioral health services, especially how the justice system interacts with people experiencing behavioral health challenges.
Mr. Pastran represented the DA at the Alameda County Behavioral Health Court, a court developed to divert justice-involved community members with behavioral health needs out of the criminal justice system. He also co-chaired a committee to train Alameda County Judges on alternatives to incarceration for the people we serve. Mr. Pastran volunteers with the Race, Policy and Law Academy at Oakland Tech High School, Centro Legal de La Raza's Youth Law Academy as a mock trial coach, and delivers meals for Alameda Meals on Wheels.  He is excited to bring his experience to help advance the important work and mission of BACS.
Easier Access to Housing Resources in Hayward
This year, BACS is expanding our Hedco Wellness Center to include the Hayward Housing Resource Center! At the new HRC, unhoused neighbors can stop by and our team will problem-solve to identify any immediate solutions to an individual's housing crisis. We also do a Coordinated Entry System assessment to connect community members with resources as soon as there is a good fit.
Our Wellness & Housing Hubs, like Hedco, are the primary access point to the BACS suite of mental health, housing, and re-entry services – without a time limit on services. Community members can always drop in, access classes, resources, and groups, and know that BACS is going to do "whatever it takes" to help them reach stability. Perhaps someone falls behind on their rent, or loses their job, or stops taking their meds. At our Hubs, Wellness & Housing supports will always be available to help them get back on their feet.
BACS has provided programs in Hayward since 1973, including a Housing Co-Op site, Hedco Wellness & Housing Hub, Woodroe Place Crisis Residential Treatment and the recent Housing Navigation Center that opened in 2019.  Our team in Hayward is excited to hit the ground running thanks to our deep roots in the area, and help unhoused Hayward neighbors access the housing system of care.